---
In memoriam of Hans-Joachim Ernst
It is with much regret we sadly announce the sudden death of our colleague on the LEEM-PEEM international advisory board, Hans-Joachim Ernst, who organized the second LEEM-PEEM workshop in Paris in 2000. He started his scientific career in the late 80ties with He atoms beam scattering (HAS) from single crystal surfaces. For his early work he received 1990 the prestigious Heinz Maier-Leibnitz-Prize of the Deutsche Forschungsgemeinschaft. His scientific interest in the structure, growth and stability of metal single crystal surfaces led him to extend his techniques from HAS to EELS and STM and finally to LEEM and PEEM. His debut in LEEM was a method for the study of the Ehrlich-Schwoebel barrier (Surf. Sci. 480, 97, 2001) and his last contribution to our field a study of the influence of high power laser irradiation on the structure of the Cu(100) surface (Phys. Rev. B 75 085430, 2007). The LEEM-

PEEM6

organisers and the international advisory board give the deepest sympathy to his family and to those who were close to him.
---
International advisory board
Michael Altman, Hong Kong University of Science and Technology
Ernst Bauer, Arizona State University
Hans-Joachim Ernst, CEA, Saclay
Gary Kellogg, Sandia National Laboratories
Takanori Koshikawa Osaka, Electro-Communication Univ.
Bene Poelsema, University of Twente
Rudolph Tromp, IBM T.J. Watson Research Center
---
Local organisers
Andrea Locatelli (chair)
Maya Kiskinova (vice-chair)
T. Onur Mentes (on-site organisation)
Miguel Angel Niņo (on-site organisation)
Ilde Weffort (secretariat)
Marco Peloi (communication)
Elettra IT group (web design, WLAN @ congress hall, connection to GARR)
---
External co-organisers
Lucia Aballe, CELLS - ALBA Synchrotron, Barcelona, SPAIN.
Rachid Belkhou, Soleil Synchrotron, Paris, FRANCE.
Anastassia Pavlovska, Arizona State University, USA.
---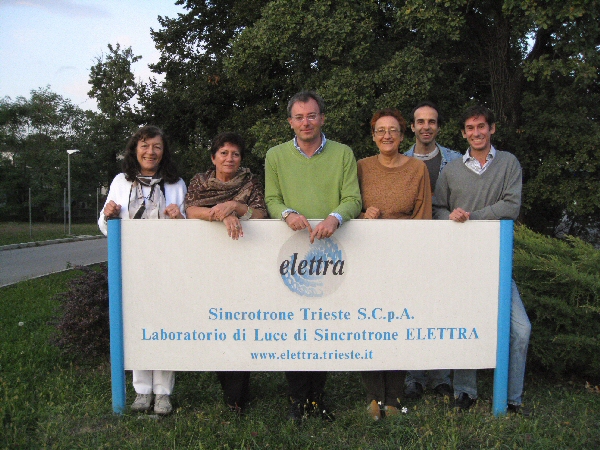 ---
Official photographer
The organisers are proud of the great work that Assia did. Very soon the photos will be published on this website!